Organic Beef
At Baese Family Farm, we proudly raise organic, grass-fed beef cattle. We use sustainable farming practices to ensure our cows are happy, healthy, and well-nourished all year round. We raise our cows on an open pasture where they are free to roam and live comfortably.
Learn More
Organic Milk
At Bease Family Farms, we have spent generations committed to producing the finest quality, organic milk around.
Learn More
Baese Family Farm in Elsie, Michigan is your local, organic dairy and beef cattle farm offering you high quality food from our family to yours! There's nothing we love more than living life out on the land, raising healthy cattle, and providing our community with organic dairy and beef products!
As a small family farm, it's important to us to stay involved and serve our community. Our roots run deep here in Elsie, Michigan and we love watching the community grow; when the community grows, we grow.
We hold ourselves to high standards when it comes to our farming practices. Our dairy and beef cattle are raised well on the farm, fed healthy diets, and live comfortably out on the land to ensure sustainable farming. Raising organic cows brings us great joy because not only are we feeding our community, but we're feeding them healthy dairy and beef products.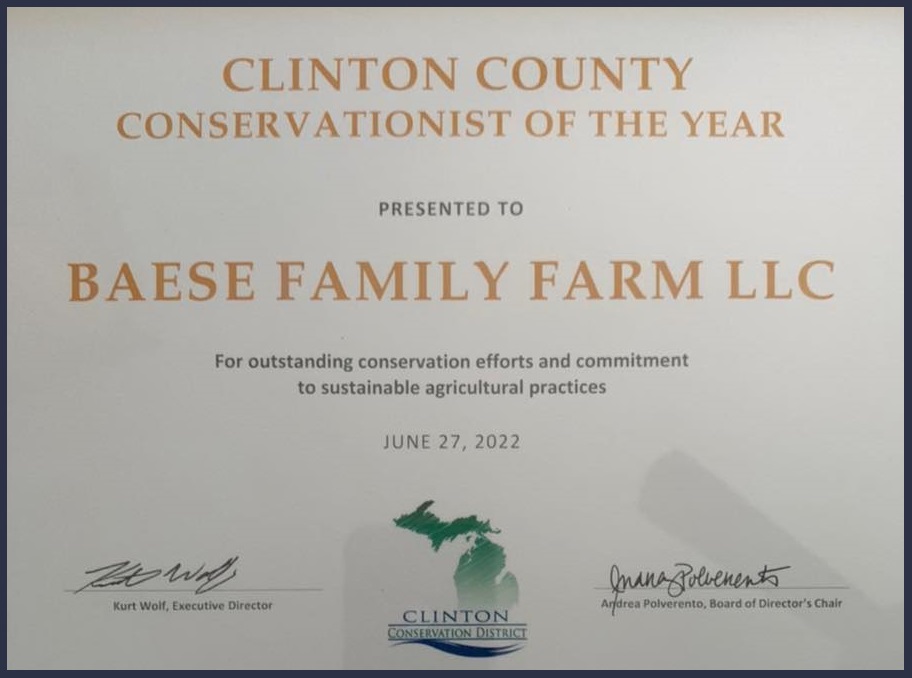 Organic Dairy and Beef From Our Family To Yours
We use only certified organic feed and hay for our cows, always making sure they are healthy, happy, and well-nourished throughout the seasons. We grow organic crops out on the farm as well!
For more information, contact Baese Family Farm today at (989) 666-3637. Explore our website for more information.
We welcome visitors out on the farm – contact us if you're interested!
Local Dairy Farm. Organic Beef Farm. Located in Mid-Michigan.
Serving Elsie, St Johns, Lansing, Owosso and Surrounding Communities